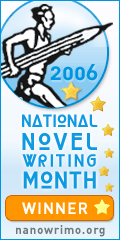 I finished NaNoWriMo again this year, making two years in a row I've devoted myself to writing 50,000 words in a month — and done it. As mentioned earlier, you can read an excerpt of the novel. Heck, if you ask me, I'll send you the whole darn thing to look at, if you want. Unlike last year, this one is not done yet, so there are still a few scenes that are simply sentences to prompt me to write whole passages, and some passages I've thought about but haven't even decided where to insert.
The tentative title of this year's novel is Story Problem . It's about Jennifer Morgan, who is beautiful but vapid until, in a laboratory accident, she is infected with a virus that makes her smarter but uglier.
The story cuts back and forth between the laboratory and the politics of science, and describes the changes in Jennifer's life as the world she's come to rely on shifts beneath her.
If that blurb piques your interest, by all means, write me for a draft manuscript that you can read and comment on. If that blurb piques your interest and you're a literary agent, then by all means, let me buy you dinner and pitch my book.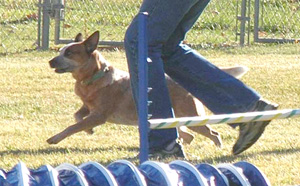 Running Roxy
Nov 24. Post-Turkey Day edition of the RoxyLog. I ran in the annual Cold Turkey 6K yesterday morning. It lived up to its name; the morning started out warm but then a cold front blew in just before race start, so it was blustery and cold with dark black clouds overhead. I had brought along extra clothing, so I was comfy.
The course was not the easiest: it went up from the State Capitol to a turnaround cone in City Creek Canyon and then back down again. I think the vertical elevation change was maybe 1000 ft. I steamed past a lot of people going uphill, but I was not willing to punish my knees to run a fast downhill course, so a lot of people passed me coming down. I ended up 15/25 in the 45-to-49 male group, and 295/802 overall.
The day after Thanksgiving, we had a group agility practice and of course Roxy did well. We were running some Excellent-level courses and while she was not perfect, she did a lot better than she's done in a while. Afterwards, Anne Ibach came over and had leftovers for lunch.
Nov 5. Just sitting here updating the RoxyLog with pictures from Boise that came yesterday (see Oct 13-14) and listening to random songs on my iTunes. The Knitters (aka "X") version of the classic bluegrass tune "Rank Stranger" came up, and it really hit me, so I posted the lyrics here. It's a beautiful waltz, very mournful and elegiac. Even though he tries to end it on a happy note, it still gives one a feeling of sadness and loss.
I'm also updating here to procrastinate on another project, this year's National Novel Writing Month. If anyone's interested, there's an excerpt up; search for it here. (The servers have been slow, so if it seems to get stuck, try this.) As always, comments welcomed.
Rank Stranger
I wandered again
To my home in the mountains
Where in youth's early dawn
I was happy and free
I looked for my friends
But I never could find them
I found they were all
Rank strangers to me
And everybody I met
Seemed to be a rank stranger
No mother or dad
Not a friend did I see
They knew not my name
And I knew not their faces
I found they were all
Rank strangers to me
"They've all moved away"
Said the voice of a stranger
To a beautiful shore
By the bright crystal sea
Some beautiful day
I'll meet them in heaven
Where no one will be
A stranger to me
—Albert E. Brumley, 1942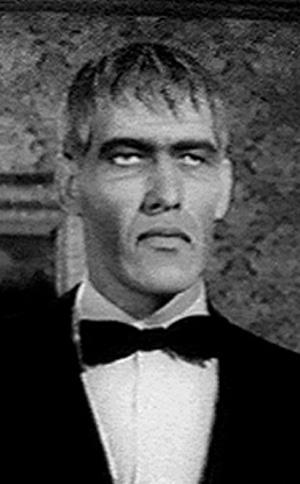 Lurch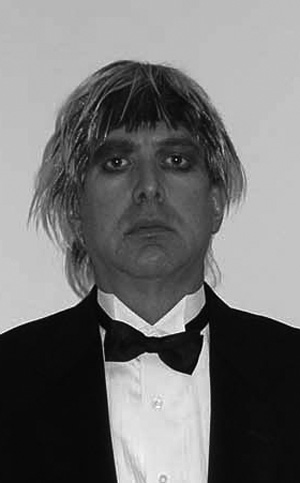 Jim as Lurch
Nov 4. Because I'm still updating photos and such from October, I've decided to temporarily combine RoxyLogs for October and November, then split them out for the archives next month. Who knows, maybe I will start having two-month RoxyLogs and then archive one month at a time. Who knows.
I'm starting my new work Nov 6, and really looking forward to that. It should be a blast, and I'm blessed with a really nice group of people to work with.
We had our Weight Watchers annual meeting today, and were asked to dress as our favorite TV character. Of course, I dressed as Lurch from the Addams Family, not because he's my favorite, but because I only had to remember two lines: "You rang?" and "unhhhhnhnhhh".