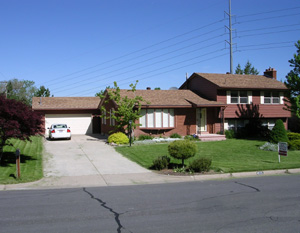 Front of the house on Edgehill.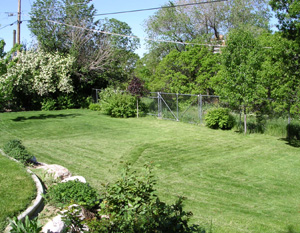 The backyard of the Edgehill house is terraced, which is a great use of the hill. The downside (!) is, there is a relatively small flat space at the bottom for agility. The separate access with parking through the back gate seen here would be a plus.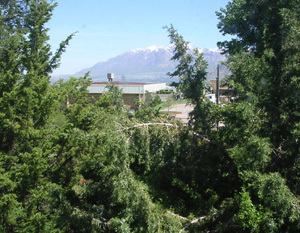 Beautiful view of Ben Lomond Peak and the Weber State campus from the master bedroom window.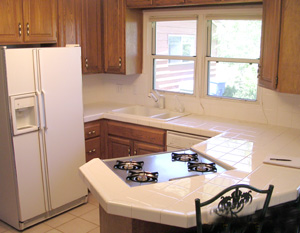 Edgehill kitchen. It's a little on the smallish side. Also, the basement ceiling is too low for me to walk comfortably. I feel like a troglodyte when I go down there.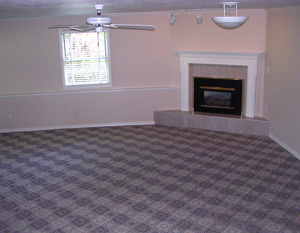 Edgehill den. Gosh, I hate this carpet. I do like the split-level design, though.